Omega-3s & Heart Health
EPA and DHA omega-3s, as part of an overall healthy diet and lifestyle, help support the heart in a variety of ways. Low omega-3 levels in the body are associated with increased heart-related risks.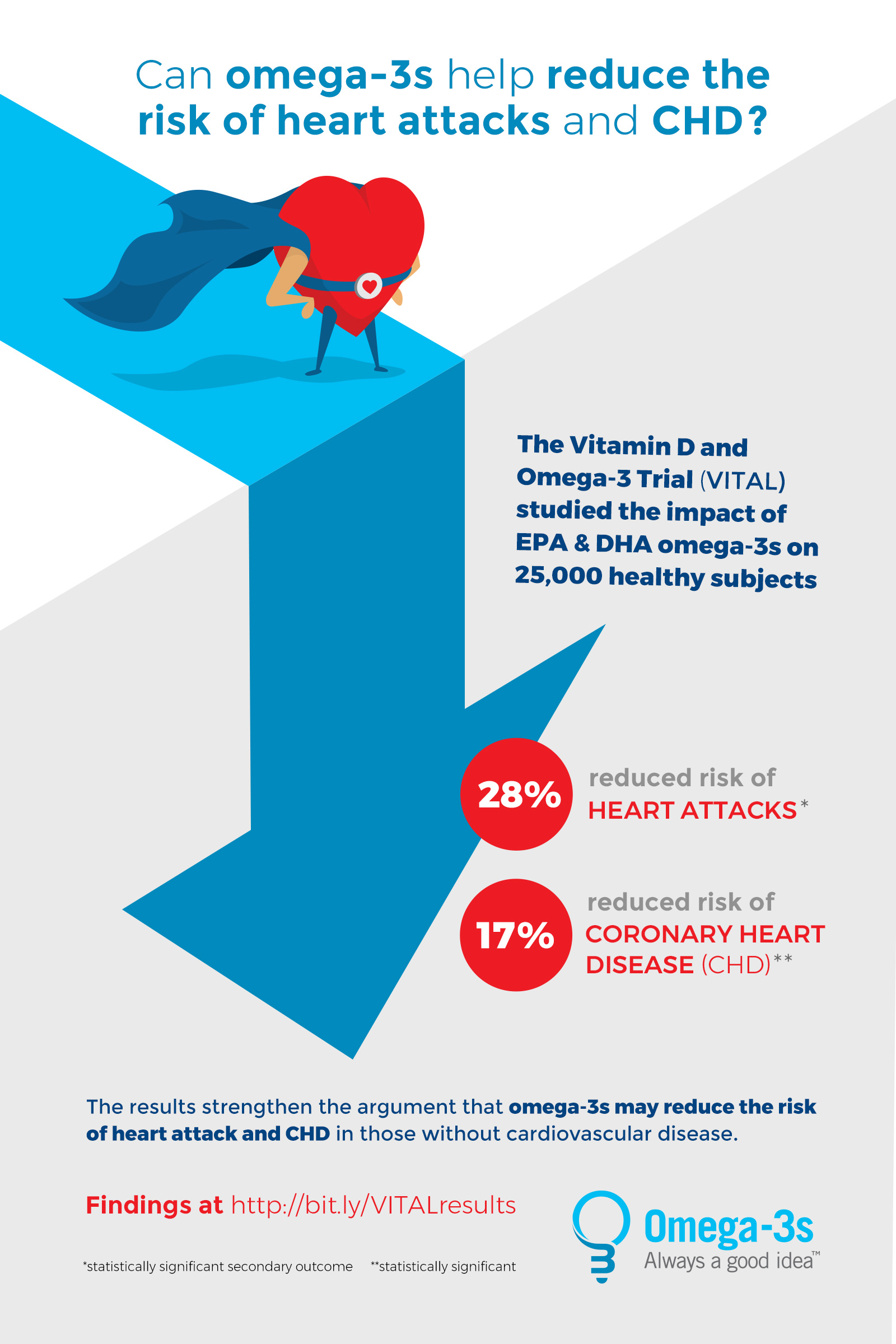 Omega-3s also have been shown to help maintain healthy blood pressure and healthy triglyceride levels. Given that most people aren't getting enough omega-3s, it's important to focus on getting more of these important nutrients.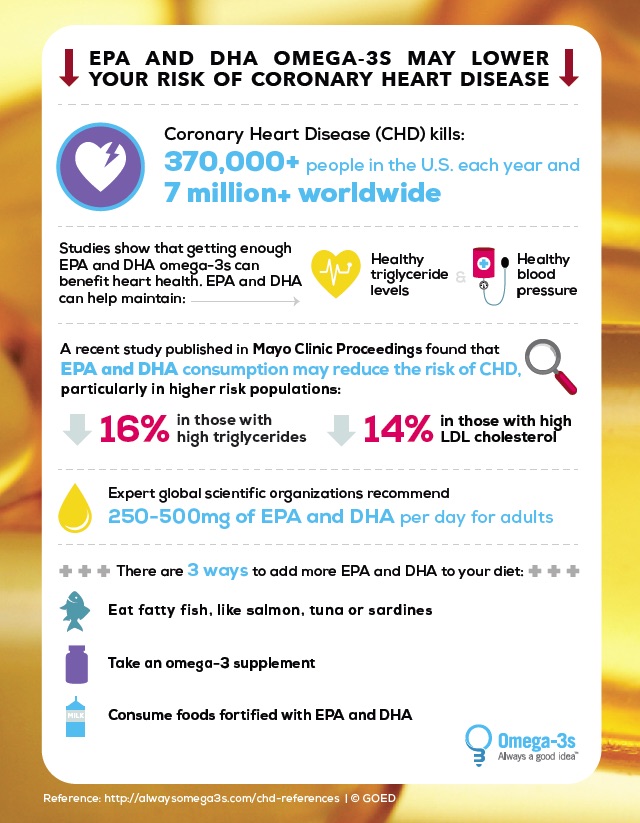 More than 4,000 human studies, the majority on heart health, show benefits of EPA and DHA omega-3s, the kinds found in fatty fish and dietary supplements. Download more infographics on omega-3s, or watch this video on omega-3s and heart health.