Omega-3s & Prenatal Health
If there's ever a time to focus on nutrition, it's before, during and after pregnancy. Omega-3s play an important role in brain and eye development for a growing baby, both during pregnancy and in the first months of life. Additionally, a recent study found that women taking omega-3 supplements while pregnant had a reduced risk for early preterm birth (less than 34 weeks), preterm birth (between 34-37 weeks) and babies born with low birth weight (less than 5.5 pounds).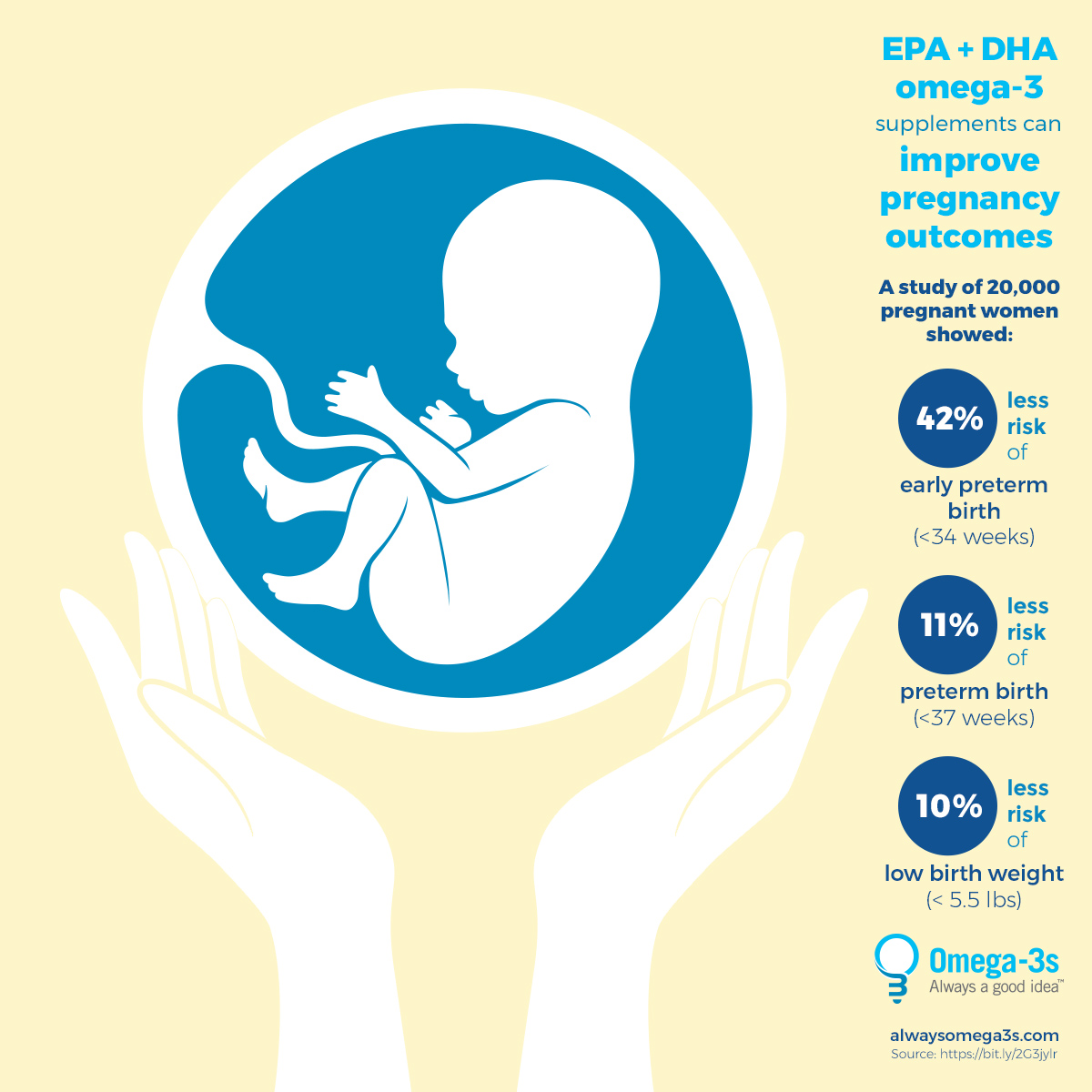 For moms who cannot or choose not to breastfeed, most infant formulas contain DHA and arachidonic acid (ARA), another polyunsaturated fatty acid that supports healthy brain development. In 2018, the American Academy of Pediatrics recognized the importance of DHA and ARA in a baby's first 1,000 days of life (from gestation to age 2).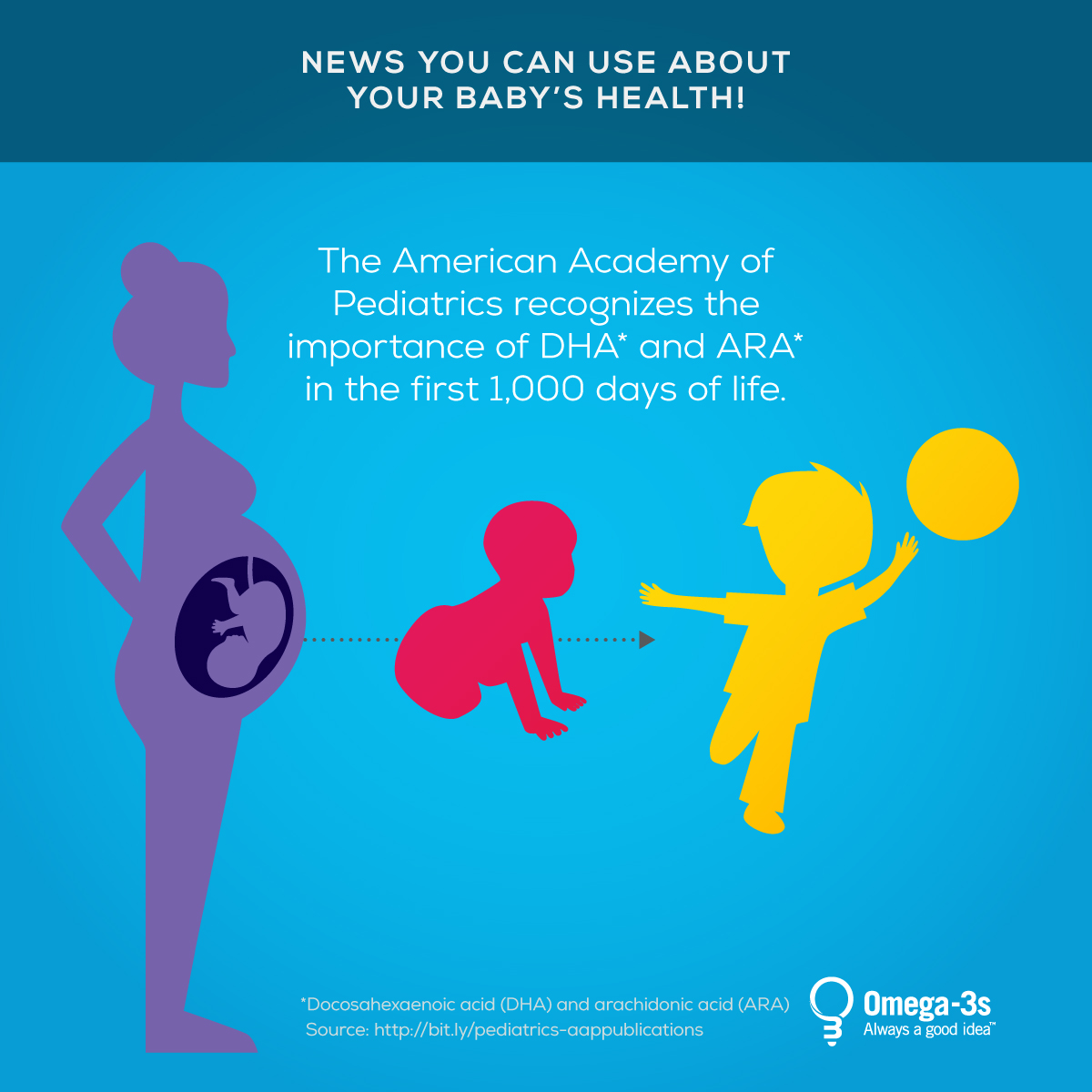 Moms should increase the amount of omega-3s they get during pregnancy and breastfeeding to support both their own health and the health of their babies. Find out how much you need.